In Memory
Ronald J Sheldon - Class Of 1968 VIEW PROFILE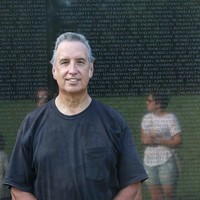 It is with a heavy heart that I announce the passing of Ron Sheldon. Colonel Ronald J Sheldon was a three war Veteran, He served in Viet Nam, Afghanistan and Iraq.
Ron was riding his motorcycle from Ontario CA to Washington DC (the southern leg of The Run for The Wall) when he was involved in a motorcycle accident in Arizona. Ron lost his life while doing something he enjoyed. Thank you, Ron for your service and may you rest in heavenly peace.
UPDATE.... If Anyone in PHS hasn't seen
what an Arlington's National Cemetery Services program looks like.. Here's my Brother's Rons.. link

https://www.mattoxphotographyanc.com/viewyourphotos

Password= Sheldon2018

link will be gone in about 10days.. you Might enjoy looking at what Rons friends and Family observed..
Click here to see Ronald J's last Profile entry.