Pacific

High School




Classes of 1962 - 1986
2015 CARIBBEAN CRUISE TAB ON YOUR LEFT
******
Reunion has been cancelled !!
Please click on the 1969 Reuion Tab for more info
*******************************************
THE COOLEST JUKEBOX EVER....
Pacific High School Rules....
https://www.youtube.com/watch?v=dL53VFnGA6Q
*********
My Little Town, San Leandro, the way I remember it....
https://www.youtube.com/watch?v=ke4KGnUSqsA&feature=share
********
First Time to the web site?
Here's How to Log in.
Click on Alumni Profile, then click on the year you graduated, find your name and fill out your profile. Once you have a password, you can log in and browse the site. If you dont find your name, please email me and include your full name and the year you graduated and I will add you to the list.
******
Check out Take Me Back to the Sixties !!!!
http://objflicks.com/TakeMeBackToTheSixties.htm
********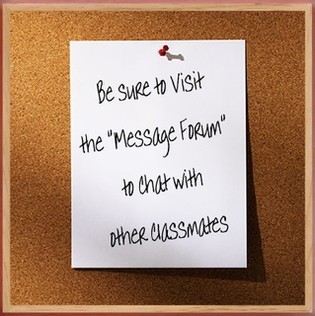 I have added the Graduation Picture to everyones profile.... Please check to make sure that I have the right picture with your name. If your picture was not in the year book, I would be glad to add it if you could send it to me or you can click on your profile and upload it yourself. If you find an error, please let me know.. I have some of the yearbooks but that doesnt mean they were in there correctly... Also, some of the pictures have been written on, if you have a graduation pic you would like me to change for the one on your profile, just send it to me..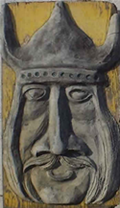 I hope everyone enjoys the site..
Its been a labor of love...
The most rewarding part for me is when an Alumni writes to me and
tells me they have been able to reconnect with someone that they
have been looking for..... It makes it worth all the time and effort..
Enjoy... Sue Ferreira Nunes
Site Administrator
PacificHighVikings.com
ANNOUNCEMENTS
•

Rival Bowl II between the San Leandro Pirates and our Pacific Vikings will be on Saturday, August 23, 2014 @ San Leandro High School at 11am.
I have to submit our team roster to game organizers in a couple of days. If you know of anyone who is interested in representing the Green & Gold, send them my way NOW.
I currently have 18 players on my list. Coach Mike Remer will help lead us to victory.
And YOUR Mighty Vikings thus far are...

Danny Allen '84
Adam Alvarez '79
Mike Branco '73
Lester Carlos
Joey Cecchini '82
Bob Cleveland '74
Steve Glaser '80
Paul Hernandez '81
John Monacelli '82
John Nichols '72
Richard Oyarzo '81
Vic Perez '82
Mark Robinson '75
Rui Rodriguez '82
Brad White '77
Randy Kerr '77 (Team Captain)
Rick Arce '73 (Co-Manager)
Jeff Matabuena '83 (Co-Manager)

Please come and help support our team to victory as they venture into enemy territory. GO VIKINGS!!!!

•

ATTENTION MIGHTY VIKINGS!

We have been challenged to a flag-football game against our long-time, cross-town rival, the San Leandro Pirates! (boo, hiss)
The game is on Saturday, August 23, 2014 and is sanctioned by The Sports Foundation, who will supply the flags, footballs, & referees.
We just need to get our own cheerleaders & players. With Co-Manager Rick Arce (Class '73) and Team Captain Randy Kerr (Class '77), we are trying to put together the latter (players). If you are interested in representing the Green & Gold/Yellow, send me a message and/or email me at "Jmatabuena@att.net".

To help shake off the rust and get us in shape for battle, we are planning to throw the pigskin around and run some drills during our All Class Reunion Picnic on Saturday, July 26, 2014 @ Marina Park/San Leandro.

MIGHTY VIKINGS... Let's kick some Pirate Arrrrrrrssssssssssss!!!

Jeff Matabuena
Class of '83

•

Does anyone know if the class of 74 is having a 40th reunion?