Pacific

High School




Classes of 1962 - 1986
2015 CARIBBEAN CRUISE TAB ON YOUR LEFT
THE COOLEST JUKEBOX EVER....
Pacific High School Rules....
https://www.youtube.com/watch?v=dL53VFnGA6Q
*********
My Little Town, San Leandro, the way I remember it....
https://www.youtube.com/watch?v=ke4KGnUSqsA&feature=share
********
First Time to the web site?
Here's How to Log in.
Click on Alumni Profile, then click on the year you graduated, find your name and fill out your profile. Once you have a password, you can log in and browse the site. If you dont find your name, please email me and include your full name and the year you graduated and I will add you to the list.
******
Check out Take Me Back to the Sixties !!!!
http://objflicks.com/TakeMeBackToTheSixties.htm
********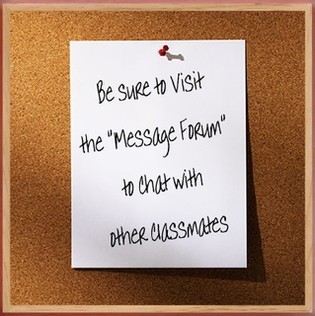 I have added the Graduation Picture to everyones profile.... Please check to make sure that I have the right picture with your name. If your picture was not in the year book, I would be glad to add it if you could send it to me or you can click on your profile and upload it yourself. If you find an error, please let me know.. I have some of the yearbooks but that doesnt mean they were in there correctly... Also, some of the pictures have been written on, if you have a graduation pic you would like me to change for the one on your profile, just send it to me..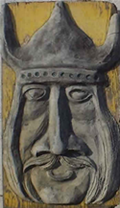 I hope everyone enjoys the site..
Its been a labor of love...
The most rewarding part for me is when an Alumni writes to me and
tells me they have been able to reconnect with someone that they
have been looking for..... It makes it worth all the time and effort..
Enjoy... Sue Ferreira Nunes
Site Administrator
PacificHighVikings.com
ANNOUNCEMENTS
•

Vikings Sink Pirates 34-0 in Rival Bowl II

Playing in enemy territory on San Leandro's newly renovated football field, the Pacific Vikings DOMINATED their cross-town long-time rival Pirates on both sides of the ball.
Viking QB Bob Cleveland ('74) led a diverse offense that (finally) included a running game w/ speedy RB Jeff Matabuena ('83)... mixed in w/ short passes to TE Danny "Pancake" Allen ('84) and medium/long passes to multiple WR's (too many to mention;), Pacific's offense was able to move the football against a porous Pirate defense.
Likewise, the Viking D held San Leandro's offense in check ALL DAY LONG!... Intercepting the ball 3 times, including a Pick-6 by Pacific's Paul Hernandez ('81).
Viking MLB Jack Gilmete ('81) continued his defensive prowl ness by making another interception... giving him 3 INT's in the 2 Rival Bowls.
Quote of the Game: After almost making a spectacular diving catch, injured WR Rick Arce ('73) lays motionless on the turf and looks up towards his teammates... "Damn!... I almost had that ball!"

•

Paul Espinosa, if you're out there-

Could I have my award from that ACTF/HS/W.H.Y. affair at Cal State Hayward back? It was so kind of you to offer to hold it for me when presented at graduation, but you somehow vanished with it after the event. I'm sure you forgot it with your busy life in showbiz--- but I've had one too and am keeping in touch with those who were as gracious as yourself. It was from our production of The Butterfly, at the Excellent level- Mark got the Superior, I believe. I'd like mine back- intact. Thank You. Thane Thomas

•

Does anyone know if the class of 74 is having a 40th reunion?