Pacific

High School




Classes of 1962 - 1986
Pacific High School
All Class Reunion Picnic
July 25th 2020
at San Leandro Marina
14001 Monarch Bay Drive
Seagull Picnic Area
San Leandro, CA 94577
Come and enjoy a day filled with family, friends, and faculty!
There will be BBQ, Refreshments,
Entertainment,
and Photo Ops!
Raffle prize drawings throughout the day
Individual Class Photos - Look for scheduled times posted
Bring cash for the 50/50 Raffle
Marina Inn Discounts Available - (510) 895-1311 - You MUST ask for the Pacific High All Class Reunion Rate
Meet up afterwards at El Toritos
Pricing:
Now to July 1, 2020 - $15.00 per person
July 1, 2020 - July 20 - $20.00 per person
July 20 - July 25, 2020 - $25.00 per person - CASH ONLY AT-THE-DOOR
Children 12 and under are free
Click on this link to register
https://www.eventbrite.com/e/pacific-high-school-all-class-reunion-picnic-2020-registration-85417214187?aff=ebdssbeac

++++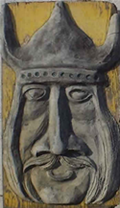 First Time to the web site?
Here's How to Log in.
Click on Alumni Profile, then click on the year you graduated, find your name and fill out your profile. Once you have a password, you can log in and browse the site. If you dont find your nameand you attended Pacific High School in San Leandro CA, please email me and include your full name and the year you graduated and I will add you to the list.
********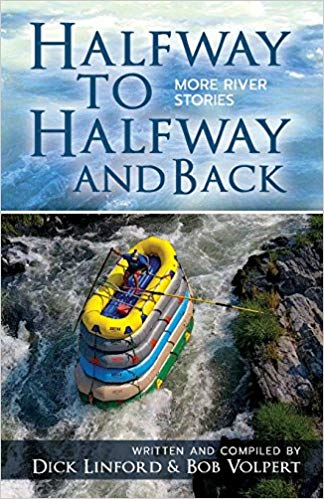 This is the latest book written by Mr Linford and Bob Volpert. At the bottom of this page there is a note from Mr Linford with information on where you can purchase it..
*********
Good evening. Following is the info that I would appreciate you posting on the PHS web site. Please let me know if you need anything else from me. Thanking you in advance. Chuck

PACIFIC HIGH SPORTS HALL OF FAME/ATHLETES RECOGNITION

As a 1966 graduate of Pacific high school, it still turns my stomach that our physical school is gone forever. Like most/all of you who attended Pacific, I believe it is important that our school spirit be kept alive and well. We want to remember what a special place it was, how it shaped our lives and we want a forum to continue to share our lives with each other.

I am proposing a PACIFIC HIGH SPORTS HALL OF FAME or some kind of ATHLETE RECOGNITION body. This will be solely for fun-I do not have a personal agenda. We can remember those who played, coached, cheered, trained, kept score and in any way supported sports. I do believe that it should be for both males and females. At the time I attended, females did not have the traditional sports. I am aware of two 1966 era females who excelled in their sports: Anita Paciotti (class of 1966) who was a lead ballerina for the San Francisco Ballet and is currently an instructor) and Kathy Forbes (class of 1967) who was a cheerleader at Pacific and later a cheerleader for the Oakland Raiders.

I am retired and I have the time,energy, and interest to help get this or some variation started if there is enough interest. Topics may include: who were our ALL AMERICAN athletes (I know of Tim Musch, 68 for swimming and Jon Gledhill, 70 for track and field), what are the school records in each sport, who was the best male athlete and who was the best female athlete, best athlete in a particular sport, best teams in their respective sports, should only the high school career be considered or the after school career or combined, best trainer (I know of Vince Blanco 1966 baseball team for example), coaches with the longest career, most wins, etc. Oh, and how do we recognize, how do we select, etc.

In closing, I think that all communication should go through this web site. Sue Nunes has done a phenomenal job by providing this web site for all alumni to share our lives with one another.

Let's have fun.

Charles "Scooter" Bock
Note from Sue Nunes.. You can contact Charles Bock thru this website. He is listed under the class of 66
THE COOLEST JUKEBOX EVER....
Pacific High School Rules....
https://www.youtube.com/watch?v=dL53VFnGA6Q
*********
My Little Town, San Leandro, the way I remember it....
https://www.youtube.com/watch?v=ke4KGnUSqsA&feature=share
********
*******
I have listened to the words to American Pie for many years
and I thought I had a pretty good understanding about what was
was being sung. However, when the words are put together with
pictures and film clips the song takes on a new meaning. This goes
fast and it's a lot to absorb, maybe full screen..
It took a lot of thought to produce this.
https://www.youtube.com/watch?v=Z7gLpOpVijo
******
Check out Take Me Back to the Sixties !!!!
http://objflicks.com/TakeMeBackToTheSixties.htm
********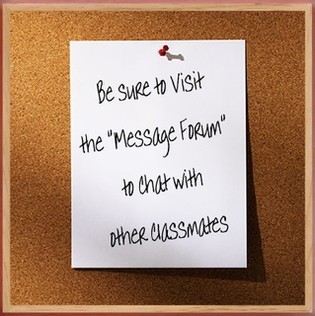 I have added the Graduation Picture to everyones profile.... Please check to make sure that I have the right picture with your name. If your picture was not in the year book, I would be glad to add it if you could send it to me or you can click on your profile and upload it yourself. If you find an error, please let me know.. I have some of the yearbooks but that doesnt mean they were in there correctly... Also, some of the pictures have been written on, if you have a graduation pic you would like me to change for the one on your profile, just send it to me..
I hope everyone enjoys the site..
Its been a labor of love...
The most rewarding part for me is when an Alumni writes to me and
tells me they have been able to reconnect with someone that they
have been looking for..... It makes it worth all the time and effort..
Enjoy... Sue Ferreira Nunes
Site Administrator
PacificHighVikings.com
PRIVACY NOTICE:
All contact information (address, phone number, e-mail address) entered into this website will be kept confidential. It will not be shared or distributed. Your contact information is private: When someone clicks on your name, the only contact information they will see is your city, state and whatever information about yourself you choose to put on your Profile. You can grant permission on your Profile for your address and phone number to be seen. Your e-mail address can only be seen by the Webmaster and Site Administrators. All messages are sent internally thru the website by using the contact box at the bottom of your Classmates Profile page. If you don't want search engines to find you, make sure you check the appropriate box on the bottom of your profile page. MEMBERSHIP DISCLAIMER:All memberships may be revoked at the discretion of the Webmaster and Site Administrators. The privacy and security of all registered members will be considered a priority for the purpose of invitations, admittance, denials and revocations.
ANNOUNCEMENTS
•

I have sad news to announce Vicky Edward Werner passed away on March 6th 2020. I do not have any other information. She was from Bonaire and I know there are a lot of people from Bonaire who knew her and her brother Glen. I have many memories of Vicky in school and out. My prays are with her and her family and her grand children who she was so so close with.
Marla