What's New
Happy Birthday Sandra, hope all is well and wish you all the best!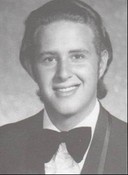 Posted on: Sep 10, 2019 at 7:13 PM
Hello Mary. I don't know if you remember me, but I worked with you on the Pacific High yearbook. In 1976, hope you are doing well. Take care
You have a very happy birthday ?????????? this month young lady. I hope all is well and you are enjoying life. Please save 10/10/2020 as it is the date for our 50th reunion. Look forward to seeing you.
Posted on: Sep 14, 2019 at 1:33 AM