What's New
Happy Bday stud. Hopefully one day it's face to face. Hope all healthy , safe and happy. Have the best day of your life. ??????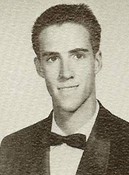 Posted on: Oct 04, 2019 at 9:47 PM
Thanks for staying strong, Mick!
Posted on: Nov 04, 2019 at 1:33 AM
Posted on: Oct 31, 2019 at 9:28 AM
Dude, happy birthday. No shit, Halloween? .how you been, 71 anos, you believe it. .Enjoy your family and of course today. .Danny
Happy Birthday Ralph. See you in a few weeks. Enjoy your day...
I am very sorry for your loss. You will always cherished the wonderful memories of Don & know he is with God looking over you. Take care & God Bless