What's New
Wanda, I do remember that story from High School. We had many classes together back then Starting at John Muir through Pacific. I hope you are doing well. My wife and I live in North Carolina in the small town of Waxhaw. So far we are safe from the VIRUS.
My favorite time at Pacific was being in Mr. Bond's drama class and having parts in all the plays.
Hi Wanda I was in the class of 63. U mentioned Diana Weaver is ur best friend. When u talk to her, please ask her if she took shorthand from Mr. Foreman? I may have been in her class Thanks!! And be safe during this pandemic.
Dan I hope you are going to have a fun birthday. Hopefully you will have lots of fun despite the environment we are in.
Omg, so sorry to hear this tragety Dennis! RIP Denise!
Posted on: Mar 23, 2020 at 9:24 AM
Hey my old friend hope all is well, and I wanted to wish you a Happy Burt ????????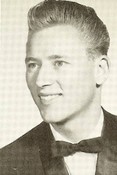 Happy Birthday! Bev may you have many more to come. Hope everything is going well with you and Gary give these trying times. My best too both of you. Be safe and God Bless. Dave