In Memory
Dorothy Renshaw (Coppa) - Class Of 1967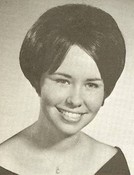 I'm sorry to report that Dorothy Renshaw - Coppa, passed away on Monday April, 30, 2012 at Kaiser hospital in Hayward from complications of pneumonia.
She will be cremated and part of her ashes spread at sea.
The family will be having a memorial service on Saturday, June 2, 2012 at the Holy Sepulcher Cemetery, Hayward, from 2:00-4:00 P.M in the St. Micheal Chapel.
The family would like you to pass this information on to Calvin Waite and to the rest of the Bonaire kids that grew up with and knew Dorothy from school.
Joe Fleischman Class of 66