In Memory
Rochelle Hamlow - Class Of 1972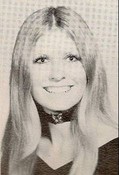 Deceased Classmate: Hamlow, Rochelle (1972)
Date Of Birth:
Date Deceased: 1980
Age at Death: 28?
Cause of Death: Murder
Classmate City: San Leandro
Classmate State: VT
Classmate Country: USA
Was a Veteran: No
Survived By: Virginia Hamlow, Russ Hamlow, Lisa Hamlow, Nick Hamlow

This was one of the first of it's kind Murder/Suicide. Shelley as she was known to all family and friends, had recently given birth to her third child. As she went back to her career as a Registered Nurse she was trying to find the right fit by working with a nurse temp staffing agency. Shelley was a great mother, sister, friend, a incredibly talented artist. We became friends in high school. She gave me her family when I had none.