Pacific

High School




Classes of 1962 - 1986
ATTENTION CLASS OF 64..
Your 50th Class Reunion is being planned
Chick on Class of 1964 ReunionTab for information....
********************************

ATTENTION CLASS OF 79..
Your 35th Class Reunion is being planned
Chick on Class of 1979 ReunionTab for information....
*******************************************
THE COOLEST JUKEBOX EVER....
ALL CLASS 2013 PICNIC PICTURES
Click on recent pictures and then on the 2013 Reunion Pics...
******************
Pacific High School Rules....
https://www.youtube.com/watch?v=dL53VFnGA6Q
*********
My Little Town, San Leandro, the way I remember it....
https://www.youtube.com/watch?v=ke4KGnUSqsA&feature=share
********
First Time to the web site?
Here's How to Log in.
Click on Alumni Profile, then click on the year you graduated, find your name and fill out your profile. Once you have a password, you can log in and browse the site. If you dont find your name, please email me and include your full name and the year you graduated and I will add you to the list.
******
Check out Take Me Back to the Sixties !!!!
http://objflicks.com/TakeMeBackToTheSixties.htm
********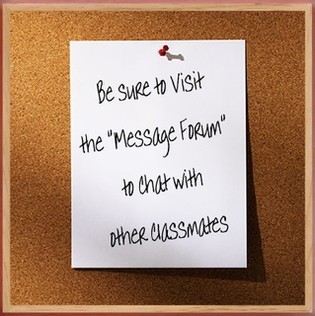 I have added the Graduation Picture to everyones profile.... Please check to make sure that I have the right picture with your name. If your picture was not in the year book, I would be glad to add it if you could send it to me or you can click on your profile and upload it yourself. If you find an error, please let me know.. I have some of the yearbooks but that doesnt mean they were in there correctly... Also, some of the pictures have been written on, if you have a graduation pic you would like me to change for the one on your profile, just send it to me..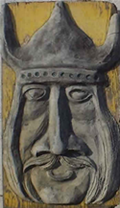 I hope everyone enjoys the site..
Its been a labor of love...
The most rewarding part for me is when an Alumni writes to me and
tells me they have been able to reconnect with someone that they
have been looking for..... It makes it worth all the time and effort..
Enjoy... Sue Ferreira Nunes
Site Administrator
PacificHighVikings.com
ANNOUNCEMENTS
•

Join Alums of Pacific High School on Sunday, July 26, 2014, at 11:00 a.m., as Pacific High School will be hosting an ALL CLASS REUNION PICNIC at the San Leandro Marina Park across from the Monarch Bay Golf Course. Anyone who went to Pacific (not just graduated) from 1962 - 1986 is welcome to come.

More details can be found on Classmates.com, or on Facebook (search Vikings). To reserve your spot for the picnic, please send $10.00/pp to Jean Colburn, 208 Owl Ct., Modesto, CA 95351. Reservation forms can be found on Facebook or you can sign up and pay online: PICNIC RSVP (Click Here).

Date: Saturday, July 26, 2014
Time: 11:00 am - 6:00 pm
Location: San Leandro Marina Park
=============================================================
$10.00/per person by June 30, 2014
$15.00/per person at-the-door
Children ages 12 and under free

Live music, hamburgers, hot dogs, sausages, chips, salad,
soda & water included in purchase price


Group rates for overnight lodging can be reserved at The Marina Inn - (510) 895-1311, contact person is Janise Dawson, or you can send an email to:rsvn@slmarinainn.com Mention Pacific High All Class Reunion for the group discount along with Group Code: B01M14. You can also reserve online - cut and paste the following link: https://www.facebook.com/TheMarinaInnOnSanFranciscoBay?ref=ts&fref=ts

•

Does anyone know if the class of 74 is having a 40th reunion?
UPCOMING BIRTHDAYS